We do our best to offer all our guests the services and facilities to make their stay a memorable one.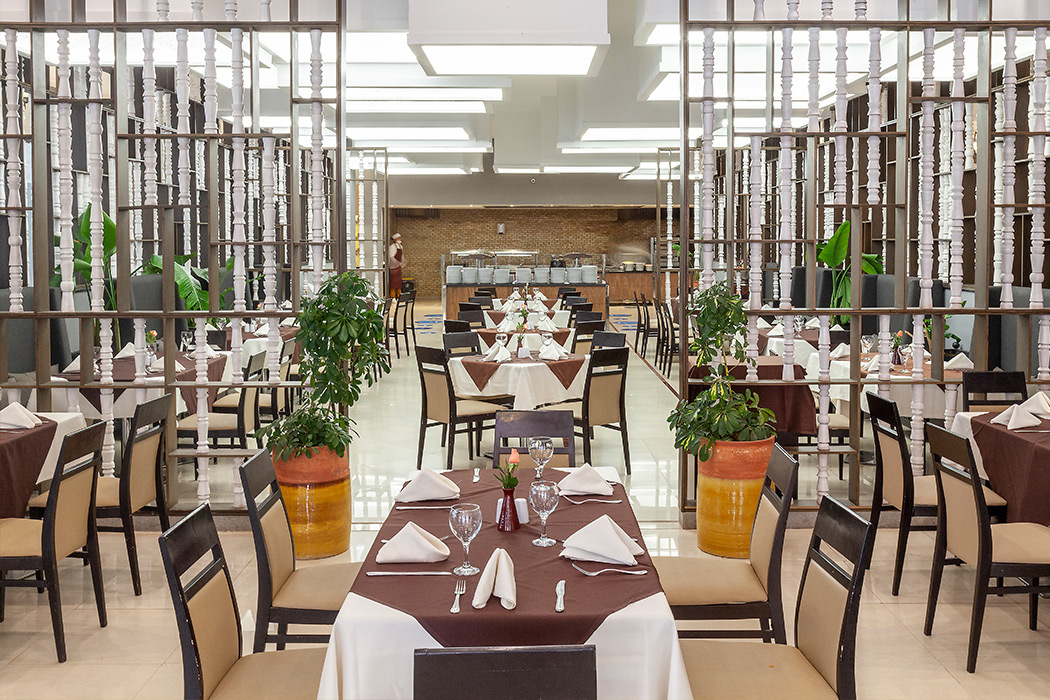 The Atlas restaurant at the Eden Andalou Hotel offers an all-inclusive Culinary Buffet experience for guests. With its  inviting atmosphere, the Atlas is the perfect place to enjoy delicious meals from breakfast to dinner
The SunBar is the perfect place to relax and unwind after a long day of exploring or sunbathing. Sit back and enjoy a refreshing drink while taking in the beautiful views of the surrounding landscape. With an all-inclusive menu, you can indulge in a variety of hot, cold, alcoholic and nonalcoholic beverages.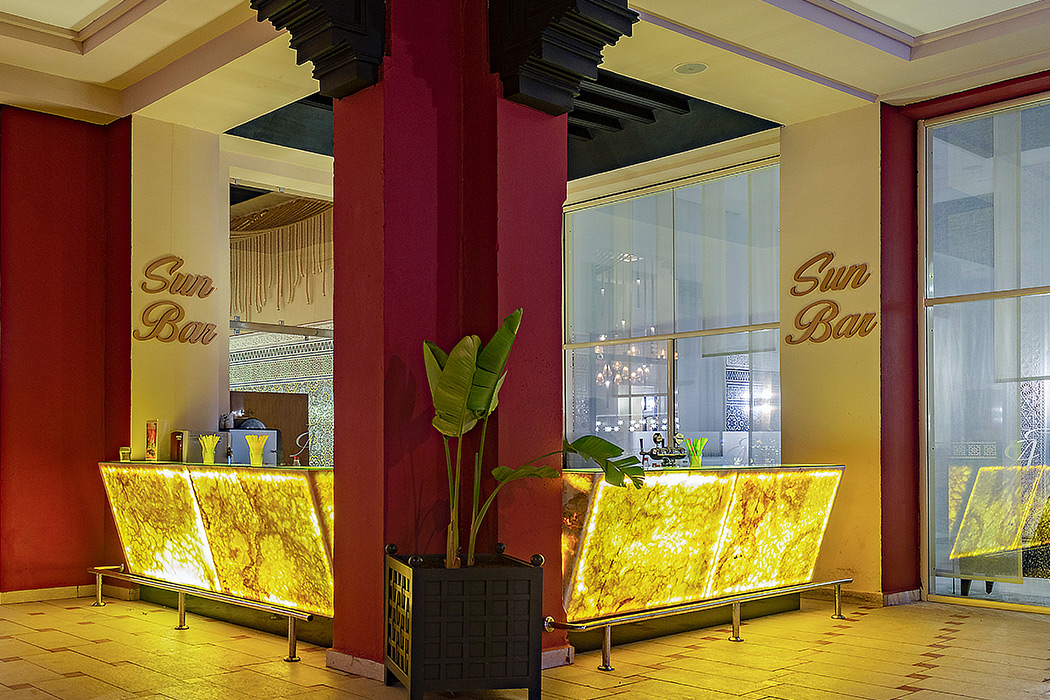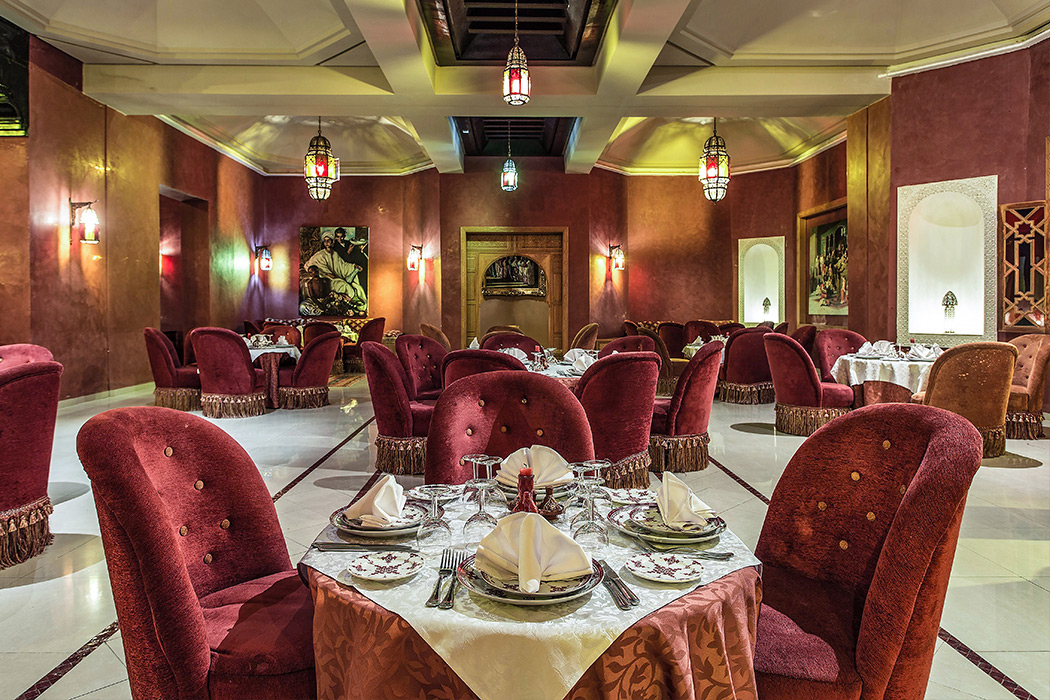 The Fez restaurant offers a unique dining experience with its traditional Moroccan cuisine. Indulge in the rich flavors and aromas of the country's most famous dishes, carefully prepared by our experienced chefs using only the freshest ingredients. Whether you're looking for a romantic dinner for two or a fun family meal, the Fez restaurant is the perfect place to enjoy delicious food in a relaxed and stylish setting.
The Jazz Bar is a sophisticated and stylish lounge bar that offers a unique atmosphere for guests to unwind and enjoy their evenings. With its live delicious cocktails, drinks and comfortable seating, the Jazz Bar provides the perfect setting for a night of luxury and relaxation.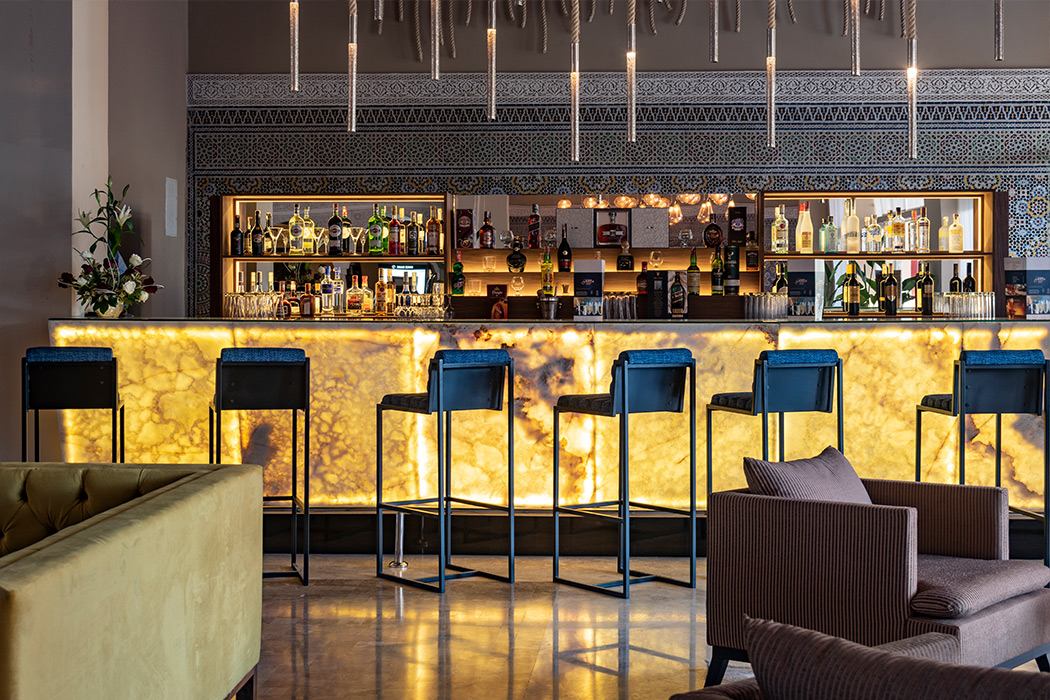 The VIP Lounge is the perfect spot for those looking to enjoy a drink in a more exclusive and upscale environment. With a wide selection of premium cocktails, spirits, and wines, you're sure to find something to suit your taste. Savor your favorite drinks while relaxing in comfortable seating and taking in the sophisticated atmosphere.